Naturopathic Medicine & Somatic Therapy for Anxiety and Depression
I truly believe that every person has access to everything that they need to be completely well in all areas of their life. And most of these resources come from within.
I'm going to be honest – I don't love supplements and so I really don't prescribe much. However, certain findings (e.g. heavy metals), may require more assistance. I don't believe that health comes in a bottle. Health and mental wellness naturally arise when we stop hindering ourselves and start taking care of ourselves. That includes our stress levels, what we watch, how we spend our time but also our diets and lifestyles, our relationships and the underlying patterns that we cannot see (this is where I can help).
I have been called a Body Whisperer and an Organ Whisperer. I find the areas of the body that are fixed in emotional patterns, attitudes or trauma and help you release them. I use a variety of techniques to help you release and heal trauma that is deeply held in the tissues. This is what underpins chronic disease and without doing this deeper work, people will forever be managing their conditions.
Ultimately my goal is to contribute to an awakened, spiritually-connected, open-hearted human collective by helping to free women from the things that hold them back. This is our natural evolution and I believe we need this right now more than anything else.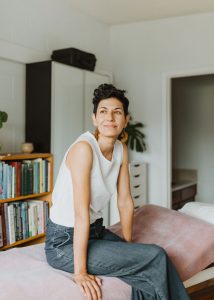 Dr. Tanya Rampersad, ND
Naturopathic Doctor & Manual Therapist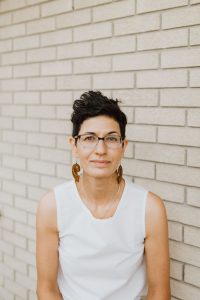 I am a licensed Naturopathic Doctor practicing in Calgary, with over 19 years of clinical experience – I have spent time dealing with hormones, weight loss and fertility but my real strength is in finding and helping to release the hidden trauma embedded ins the tissues that create disease and painful life patterns. Btw hormonal imbalance, weight loss and fertility will all respond to this method.
History and Credentials
My undergraduate degree was earned from the University of Manitoba, Faculty of Agriculture. I started my Master's degree in Entomology working with honey bees, but I did not like where this was leading me and I changed directions.
After getting some prerequisites, I set off to Seattle to study Naturopathic Medicine at Bastyr University for the next four years of my life. During this time I also undertook extra curricular training. I studied Visceral Manipulation and took advanced courses in homeopathy. I signed up for Visceral Manipulation (VM) and homeopathy focus clinic shifts to gain extra hands-on experience and participated in VM study groups after regular classes. I studied self care techniques and organized additional classes for other students. These two techniques along with counselling/inherited trauma therapy, remain my main modalities to this day.
I have been actively involved with regular prayer and meditation for over 20 years, working to become more integrous, aligned and transparent on a daily basis. I am known to be an excellent counsellor/therapist with an attitude of acceptance and unconditional positive regard.
About You
Ideally, you will be willing to embrace:
Commitment to positive, expansive change;
A sincere desire to align with your deeper self and true nature;
An open mind;
A sense of your responsibility to yourself;
An understanding of process; we are not offering quick fixes, but deep and lasting change.