Recover from Trauma, anxiety and depression ~ manual, somatic therapy
I truly believe that every person has access to everything that they need to be completely well in all areas of their life. And most of these resources come from within.
I'm going to be honest – I don't love supplements and so I really don't prescribe much. However, I will sometimes use energetic medicines that match underlying patterns, stories and states.
Health and mental wellness naturally arise when our minds start to focus on what is possible and beneficial rather than what is not useful. Our bodies are our allies, but our minds can sometimes become confused – it is, after all, rather complex and hold different functions which don't always integrate well.
I have been called a Body Whisperer and an Organ Whisperer. One of the things I do is to find the areas of the body that are fixed in emotional patterns, attitudes or trauma and help you release them. I use a variety of techniques to help you release and heal trauma that is deeply held in the tissues. This is typically what underpins chronic disease and without doing this deeper work, people often manage their conditions on an ongoing basis. And the deeper work does not necessarily need to be arduous.
Ultimately my goal is to assist in the creation of a more beautiful, soul-led world where everyone has their natural and valued place and perspective. This is our natural evolution and I believe we need this right now more than anything else.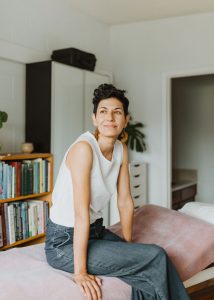 Dr. Tanya Rampersad, ND
Naturopathic Doctor & Manual Therapist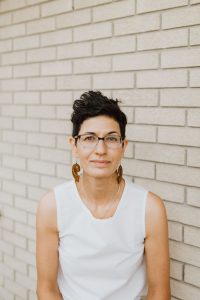 I am a licensed Naturopathic Doctor practicing in Calgary, with over 19 years of clinical experience – I have spent time dealing with digestive health, hormones, weight loss, autoimmunity and fertility but my real strength lies in assisting strong, accomplished women through mental challenges including the aftermath of trauma.
History and Credentials
My undergraduate degree was earned from the University of Manitoba, Faculty of Agriculture. I started my Master's degree in Entomology working with honey bees, but I did not like where this was leading me and I changed directions.
After getting some prerequisites, I set off to Seattle to study Naturopathic Medicine at Bastyr University for the next four years of my life. During this time I also undertook extra curricular training. I studied Visceral Manipulation and took advanced courses in homeopathy. I signed up for Visceral Manipulation (VM) and homeopathy focus clinic shifts to gain extra hands-on experience and participated in VM study groups after regular classes. I studied self care techniques and organized additional classes for other students.
I am always participating in ongoing trainings and coaching in order to be the most refined and up-to-date version of myself. I have recently (this is not an exhaustive list) completed trainings in:
Inherited Family Trauma
Rapid Resolution Therapy
Advanced Brain Visceral Manipulation (manual therapy)
Rapid Neurofascial Reset
Even more importantly – I have gone through and recovered completely from my own traumas, my own dark night(s) of the soul and so I "get it". My capacity to hold space for you is extremely large. I know that on the other side of trauma is resilience, strength, self-discovery and a life that makes everything you've gone through worthwhile.
Beyond this, I have had personal mentorship with advanced spiritual practitioners and immersed myself in numerous retreats and so I actually do have direct insight, wisdom and compassion. I have to be evolved and evolving because I know that you are evolved and evolving.
I have been actively involved with regular prayer and meditation for over 20 years, working to become more integrated, aligned and transparent on a daily basis. I am known to be an excellent counsellor/therapist with an attitude of acceptance and unconditional positive regard.
About You
Ideally, you will be willing to embrace:
A commitment to expansive, positive change and greater degrees of freedom;
A sincere desire to align with your deeper self and true nature;
An open mind and a sense of spiritual power;
A sense of your responsibility to yourself;
An understanding of process; we are not necessarily offering quick fixes (although that can happen), but deep and lasting change.